(Gray News) – Apparently, nearly the entire U.S. is obsessed with "Christmas Vacation."
It is the most popular Christmas movie in 40 states, according to a new study from Wishlisted.
For the results, Wishlisted ran the top 25 films from IMDb's Top 100 Christmas movies of all-time list through every state on Google Trends.
In fact, "Christmas Vacation" is so popular that only four places in the country didn't have it in their top five favorite Christmas movies – Georgia, North Dakota, South Dakota and Puerto Rico.
"It's a Wonderful Life" is the country's second-favorite holiday movie, with Alaska, Hawaii, Idaho and Wyoming claiming it as their top favorite. It landed in the top five for 38 other states.
Although it only won the top spot in Arkansas, "Die Hard" is in the top five for 38 states, making it America's third-favorite holiday flick.
Landing in the top five for 23 and 15 states respectively, "The Nightmare Before Christmas" and "Home Alone," are the fourth and fifth-favorite Christmas movies in the country. However, neither claimed the top spot in any state.
Here is the most popular Christmas movie in every state: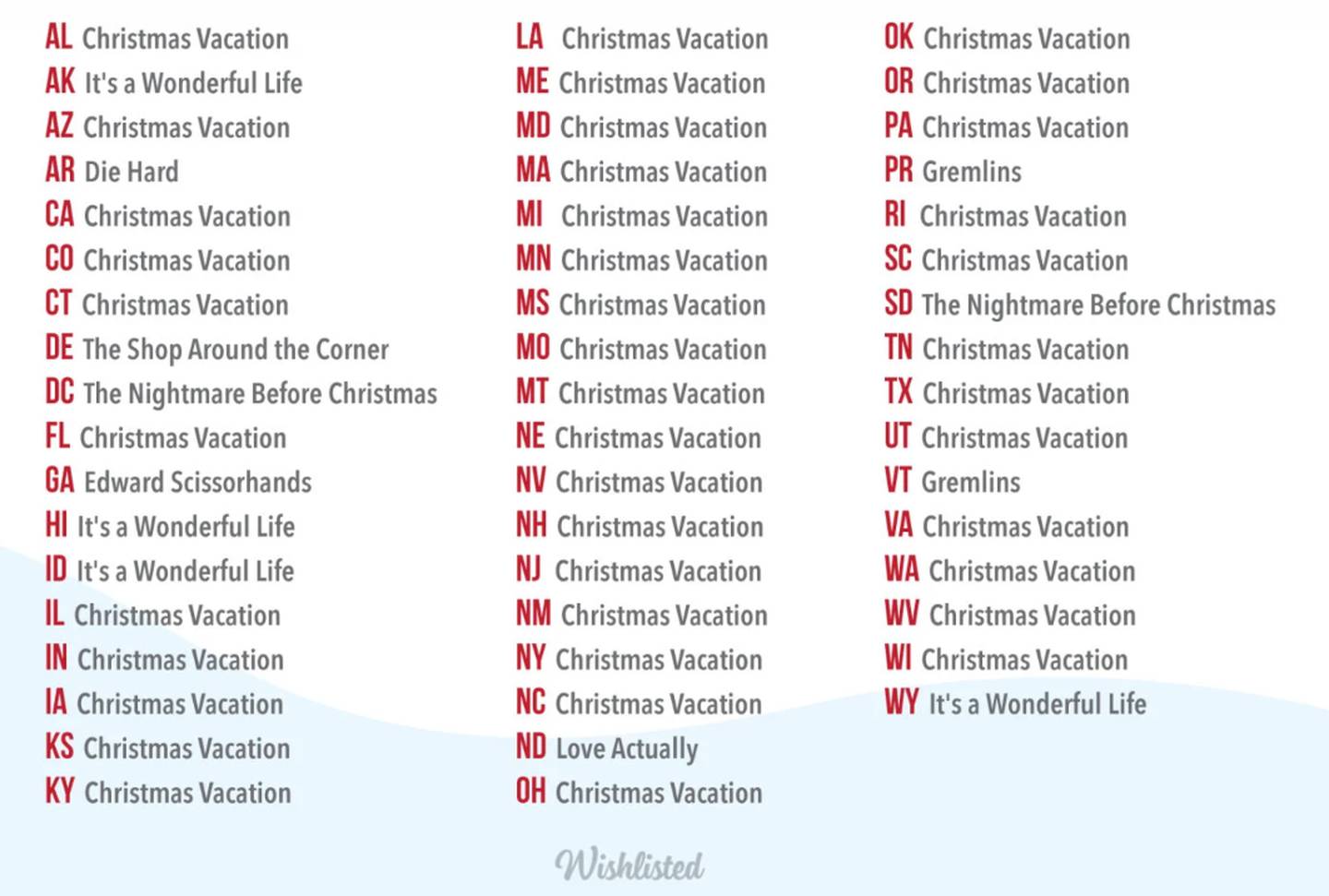 Copyright 2022 Gray Media Group, Inc. All rights reserved.